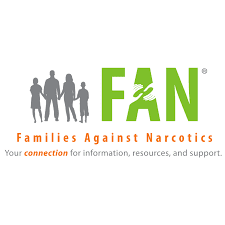 DETROIT— Detroit's recovery community welcomes FAN as an ally in battling the opioid epidemic and to help with strengthening the network of recovery families within the inner-city.
In 2018-19, Detroit lead all Michigan cities in the number of drug-related overdose deaths with 2,500.
FAN-Detroit was born out of a collaboration between local faith-based leaders, the recovery community and the Detroit Wayne Integrated Health Network (DWIHN).
"Our goal is to provide healing to our communities by spreading the message of hope in recovery to our friends, families, and allies," said Rev. Horace Sheffield III, CEO of The Detroit Association of Black Organizations (DABO). "We align with FAN's overall mission to educate, put a face and voice to recovery, and eliminate the stigma of addiction."
Darlene D. Owens, DWIHN director of substance use disorders, initiatives, is also thankful that FAN will be joining Detroit's recovery community.
"Detroit Wayne Integrated Health Network is pleased to see a FAN chapter in the city of Detroit," Owens said. "FAN is one of our partners that aids in bringing law enforcement and community organizations together in an effort to find viable treatment options for individuals seeking assistance."
DABO will host FAN Detroit's first community meeting on Monday, February 10th, from 6-7:30 p.m. at the Sheffield Center Complex at 12000 Grand River Avenue. Subsequent meetings will be held on the second Monday of every month.
FAN, founded in Macomb County in 2007, has 22 chapters in Michigan and one in Madison, N.C. It enables family members of those dealing with substance abuse to have access to treatment and recovery support services. It also offers safe spaces that allow loved ones to recover from the impact of drug addiction on their lives.