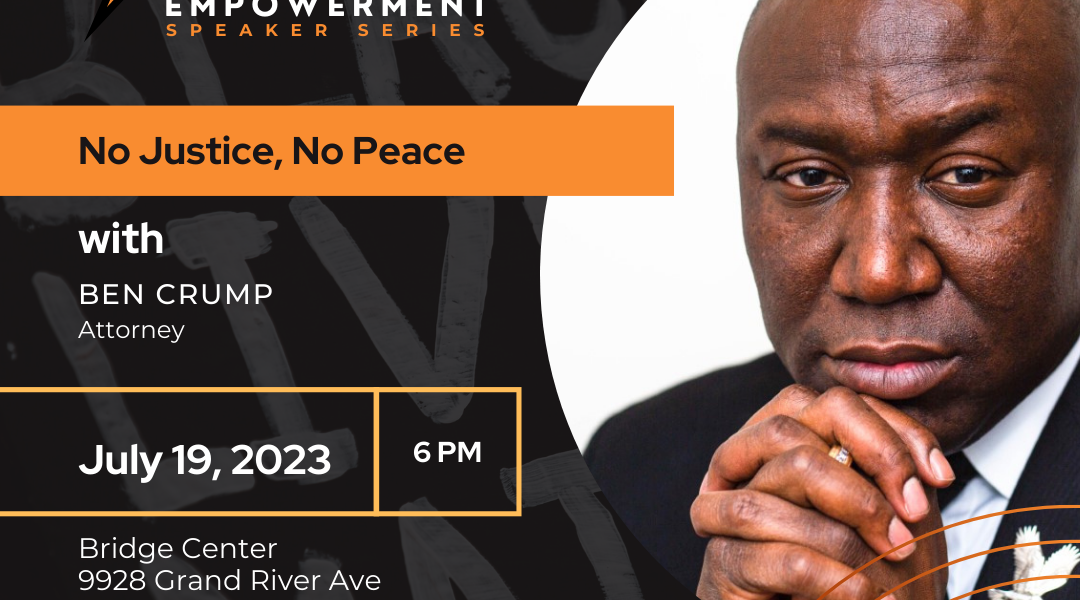 FOR IMMEDIATE RELEASE
July 19, 2023
DETROIT– The Detroit Association of Black Organizations invites members of the press and the public to attend a keynote address on the theme of "No Justice, No Peace" by renowned civil rights attorney Ben Crump.
The event will take place on Wednesday, July 19, 2023, at 6:00 pm at the Bridge Center located at 9928 Grand River Ave in Detroit, Michigan.
Ben Crump is an internationally recognized attorney, civil rights advocate, and author who has championed high-profile cases, including the cases of George Floyd, Breonna Taylor, and Ahmaud Arbery. He is a partner in the Tallahassee office of Parks & Crump, LLC, and has been at the forefront of the ongoing fight for racial justice and equality.
The event is focused on providing insights and perspectives on the current state of social justice issues in America. At the event, Attorney Ben Crump will address the challenges faced by communities of color in the United States and provide guidance on how to advance the cause of social justice.
The keynote address will explore concepts such as systemic racism, police brutality, and the urgent need for change in existing structures. Ben Crump will share his thoughts on how communities can work together to identify areas of concern and engage in collective action to bring about meaningful change.
The event is open to the public, and members of the press are encouraged to attend. Media interested in attending please RSVP to teshayla@coates-communications.com or 313-363-6431. Please contact us if you require further information or to schedule an interview with Ben Crump.
Who:
Ben Crump
The Detroit Association of Black Organizations
What:
Community empowerment speaker series
When:
Wednesday, July 19, 2023
6 p.m.
*Photo and video opps available
Where:
Dr. LaVonne M. Sheffield Bridge Center Library
9928 Grand River Ave
Detroit, MI 48204
###
About the Detroit Association of Black Organizations Established in 1979, the Detroit Association of Black Organizations (DABO) has been a champion for greater unity and opportunities in Detroit's African American community. Through an expansive network of over 130 organizations, DABO strives to create meaningful resources aimed at improving quality-of-life initiatives around the city. For more information on how this organization is inspiring progress through connection and collaboration visit www.dabodetroitinc.com!