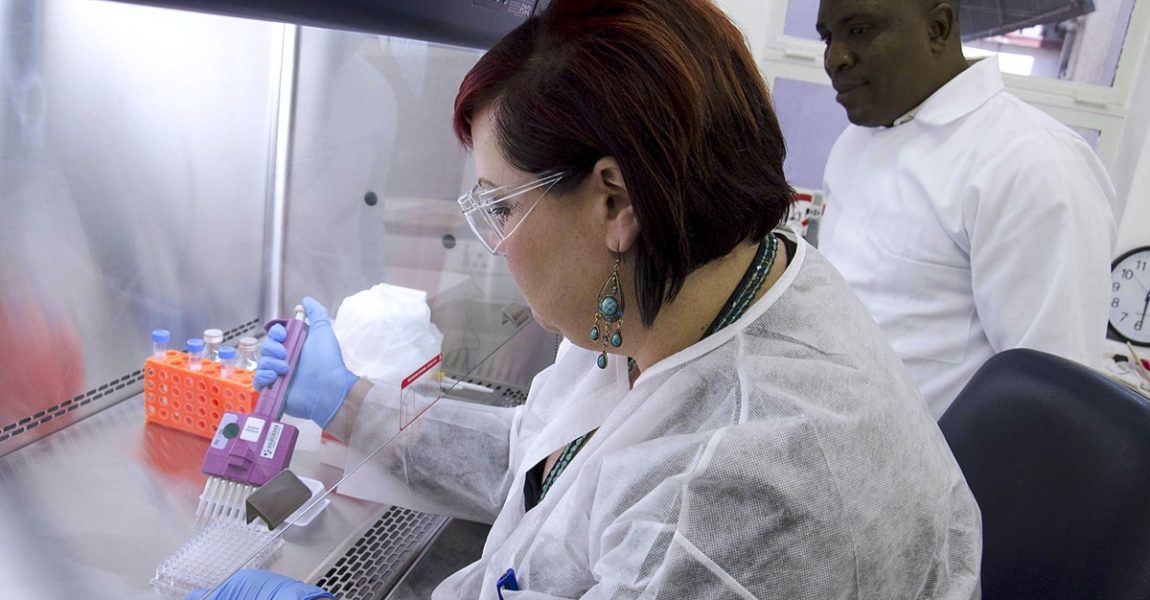 On World AIDS Day, Rev. Horace Sheffield III urges Detroiters to take advantage of new services coming in January  
(DETROIT, MI) – To mark World AIDS Day 2020 today, the Detroit Association of Black Organizations (DABO) announced a new federal grant that will fund better access to HIV/AIDS testing, treatment, and prevention for Black communities in Detroit most at risk of contracting the disease. Starting January 11, 2021, these new services will be available at the Premier Quality Healthcare clinic located within the Sheffield Center at 12048 Grand River (corner of Grand River and Wyoming) in Detroit.
The new federal grant for testing was awarded to DABO by the Substance Abuse and Mental Health Services Administration (SAMHSA). Detroit Wayne Integrated Health Network (DWHIN) is providing funding for HIV and substance abuse prevention services, and Orasure Technologies is donating some tests. Anyone whose HIV test comes back positive will receive additional care and services through Premier Quality Healthcare and will be connected to further treatment resources.
"We know that Black Americans are disproportionately affected by HIV and AIDS," said Rev. Horace Sheffield III, Executive Director of DABO. "Medical advances have come a long way, but there are many factors that contribute to high rates in our communities including education, poverty, and access to reliable transportation. With this new grant, we will increase access to critical services like testing, education, counseling, food distribution, substance abuse treatment, and advocacy. I'm grateful to all of our partners who have helped bring this new resource to Detroit as we observe World AIDS Day."
Premier Quality Healthcare at the Sheffield Center is open daily from 9am to 1pm.Testing and services are free and no appointment is required. In addition to the enhanced HIV/AIDS screening and prevention being funded through the SAMHSA grant, the community clinic is open for testing, treatment, and care referrals for a wide range of health concerns, including COVID-19 testing.
Everyone is eligible for free testing and other services at the DABO Premier Quality Healthcare site, but the SAMHSA grant provides additional funding to target Detroit residents ages 13 to 30 and zip codes 48204, 48206, 48227, and 48238. The target group is based on a needs assessment previously completed for Detroit.
According to AIDSVu at Emory University Rollins School of Public Health, 6,737 people are living with HIV in Detroit/Wayne County as of 2018. That same year, Detroit had 300 new diagnoses of HIV.
"HIV has not gone away, and we need to make sure that everyone in Detroit has access to testing and prevention," said Esha Price, Project Director and Registered Nurse at Premier Quality Healthcare. "Not everyone feels comfortable going to a hospital or doctor's office to be tested for and in many cases, people don't have a doctor that they can go see. Having this clinic right in the neighborhood offering a variety of new services is an important step in fighting HIV/AIDS here in Detroit. Everyone deserves a safe, supportive place to receive care and counseling. Our center will provide just that."
Ms. Price adds that the clinic is establishing a peer support program for those newly diagnosed with HIV/AIDS. DABO is seeking volunteers who are currently living with HIV to serve as peer navigators. Anyone interested in volunteering for this critical support initiative is urged to contact Paris Simpson at (313) 491-0003.
World AIDS Day takes place on December 1st each year since 1988. It is a day for people to come together worldwide to unite in the fight against HIV/AIDS, show support for people living with HIV, and to honor the lives of those who have died from an AIDS-related illness. An estimated 38 million people around the globe are currently living with the virus and more than 35 million have died from HIV, AIDS, and related causes.